Happy New Wear!
Byline: Jeff Rundles
You know your customers and what they want. New - especially this time of the year - is key on the priority list.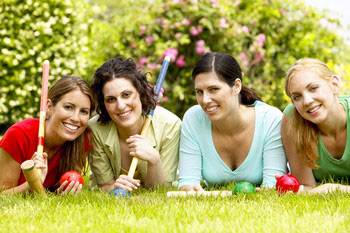 That's where this edition of Wearables Business comes in. Each year at this time we highlight a broad selection of the new items that are destined to be sales winners in the coming year. Use this article as a primer and a planner on what to look for at the January trade shows, in the new catalogs and on the websites of the suppliers in the industry. We have tried, once again, to make this collection as comprehensive as possible, but space and time and communications sometimes conspire in the omission of a worthy wearables supplier. So if your favorite supplier isn't among those featured, remember that they too have new items and deserve a look as well.
Of course, reading about exciting new items and finding them in a catalog or on the web is a great first step in making a sale. The best place to find new wearables, however, is at one of the many industry trade shows scheduled for the next month or so. Here you can touch and feel the material, see the colors up close, and talk with the supplier personnel who understand intimately how to marry your needs with their expertise. The ASI Show is holding two great shows - The ASI Show Orlando at the Orange County Convention Center Jan. 3-5, and the ASI Show at the Dallas Convention Center Feb. 2-4, (for information call 800-546-3300 or visit www.asishow.com); the PPAI Expo at the Mandalay Bay in Las Vegas is sure to be a winner once again on Jan. 13-16 (call 800-426-7724 or visit www.ppa.org for more information); and, the ISS Show will have two great locations at which to see the hot new styles - Jan. 14-16 at the Long Beach Convention Center in California, and Jan. 28-30 at Broward County Convention Center in Fort Lauderdale, Fla. (call 800-933-8735 or visit www.ISSshows.com for more information). Remember too that many suppliers who are not on the show floor are nevertheless nearby showing in hotel suites or ballrooms. Check with your favorites for times and places.
Happy New Wear!
Hartwell Classic Apparel/Liz Claiborne
Hartwell Industries, Inc. based in Hartwell, Ga. and founded in 1939, recently announced the most significant new product line offering in 25 years. In July 2004 Hartwell signed an exclusive distribution agreement with Liz Claiborne, Inc., a clear brand leader in men's and women's apparel. The initial offering for Claiborne will be 16 styles. In addition, Hartwell has added 22 new styles to the Hartwell line, including the transformation to a new line name, Hartwell Classic Apparel. The 22 new styles for the Hartwell Classic line will include new Pima cotton polos, a new fine line wrinkle resistant twill series, new moisture management polos, windshirts, and a new series under Hartwell Athletic for Ladies' spiritwear. Check out Hartwell's newest offerings at ASI Orlando, PPAI Las Vegas, ISS Long Beach, ISS Fort Lauderdale, and ASI Dallas. For more information, contact Hartwell at 800-849-5555 or visit www.hartwell.com.
Ashworth Inc.
Ashworth, the No. 1 global golf apparel line for the 8th consecutive year according to the Darrell Survey, launched its 2005 corporate line in September. Franchise partners (select PPDs) who have previewed the line agree it is the best ever Authentics Corporate offering in the company's history. It features 18 styles of mens/womens companion pieces, extended sizes in both mens/womens, and an 85% re-freshed line. Ashworth Authentics is re-energized and in-stock. Expanding on the tremendously successful EZ-Tech category - the easy comfort/care garments of the future that don't shrink, fade, or pill - Ashworth introduced more knits and created wovens shirts and bottoms to meet the unparalleled demand. Ashworth will be showing in the Presidential Suite of the Four Seasons Las Vegas during the PPAI Expo. For more information call 760-929-4619 or visit www.ashworthinc.com.
Callaway Golf
Callaway Golf, the largest, most recognized golf brand in the world, launched in September a complete new Classics Corporate Apparel selection for 2005. Newly appointed VP of Design of Callaway Golf, Joey Rodolfo, one of the founders of Cutter & Buck of Seattle and best known for his use of color and fabrications, is taking the Callaway Golf Apparel brands in an exciting direction. Adding new styles and color to the Collection, Callaway Golf Apparel is the clear choice to compliment the Callaway Golf Logo Hard Goods for any prestigious event. With the addition of the new cotton rich 'Dry Sport' garments and new outerwear, color and technology are the emphasis for 2005. Callaway Golf will be showing in the Presidential Suite of the Four Seasons Las Vegas during the PPAI Expo. For more information call 760-929-4619 or www.callawaygolf.com.
Barry T. Chouinard Inc.
For the latest looks and colors in garment-dyed apparel, check out the new collection of nine styles offered by Barry Chouinard. The company has added a popular ringer T-shirt, a heavyweight youth shirt, a ladies' full-zip sweatshirt, a ladies' V-neck T-shirt, a sleeveless shooter T-shirt, and a quarter-zip sweatshirt among other styles. Adult sizes range from small up through 2XL, and the fabric is preshrunk to ensure size integrity throughout the life of the shirt. Shirts can be custom dyed to client specifications with a minimum order. See these styles and more at the January shows in the wholesaler booths of Bodek and Rhodes, NES Clothing, Virginia T's, ACC, and S&S Activewear. For more information, contact Barry T. Chouinard at 800-545-6366; e-mail: sales@dyehouse.com: or go to www.dyehouse.com.
American Apparel
American Apparel is excited to offer several new styles and colors for 2005, including the introduction of Style 3335, the 2x1 Racerback Tank Dress, Style 2472, the Long Sleeve Leisure Shirt, Style 5401, the Unisex Track Jacket, Style 5472, the Long Sleeve Fleece Leisure Shirt, and, Style 6321, the Sheer Jersey Cap Sleeve. Also, American Apparel's Youth Line has finally arrived, offering eight of its best styles fit for boys and girls. In several of American Apparel's Classic Girl and Standard American styles, the company is now offering several exciting colors: Grass, Olive, Eggplant, Fuchsia, Lavender and Gold, in addition to recently launched six Melange colors: Chocolate, Forest, Tangerine, Eggplant, Red and Pink. American Apparel will be exhibiting at ASI Orlando, PPAI Expo Las Vegas, ISS Long Beach, and ASI Dallas. For more information call 213-488-0226 x1502 or visit www.americanapparel.net.
California Manufacturing
California Manufacturing, long known for rugged, good-looking apparel featuring high quality and value, is kicking off the 2005 selling season by exhibiting in January at the PPAI Expo in Las Vegas and the ASI Orlando Show. The 2005 line features new product with exciting functional features, including cell phone pockets and utility pouches that are extremely handy for individuals needing to combine their corporate activities with their leisure lifestyle. In addition to the functional ability of the apparel product, California Manufacturing is introducing many new trendy colors, such as red pepper. For more information call 888-567-7004 or visit www.californiamfg.com.
Pine Island Sportswear, Ltd.
Pine Island Sportswear, a premium shirt line based in Monroe, N.C., introduces a hot new color palette for 2005, along with brand new men's and ladies' knit shirt styles, including a garment dyed T-shirt, a new tri-color pique polo and new woven styles. Extended sizes to 4XL and youth sizes are available. Pine Island, Concepts and PI Sport will be showing at ASI Orlando, PPAI in Vegas, ISS Show in Fort Lauderdale and the ASI show in Dallas. For more information call 800-545-7548 or visit www.pineislandsportswear.com.
Admanco
This year has been the most revolutionary in Admanco's history, the bag company reports, with radical changes in everything important to the ultimate end-user recipient. Admanco has been primarily a domestic manufacturer of tote bags for many years. The company has undertaken an incredibly ambitious mission to address each of the key business components essential to success in this broad and extremely popular product segment we are involved in. Admanco will be a dominant player in the import bag arena, will continue to maintain a presence in custom manufacturing of domestic product and, additionally, the firm has forged an exclusive relationships with companies like Coleman and The Magic Bag to represent them in promotional markets. The answer for Admanco in 2005 is YES! With over 110 new products for the new year, Admanco is now the 'New Leader In Really COOL Stuff'! The firm will exhibit at each of the major industry shows in 2005. For more information call 800 558-1922 and